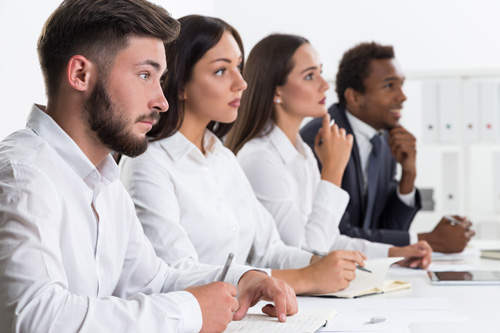 Looking to build conscious culture faster in your organization?
Want to educate more employees on the ways of conscious business?
Want to accelerate the leadership effectiveness and emotional maturity of high-achievers?
Want a common vocabulary to facilitate your organization's growth and unity?
Team programs bring the principles of conscious leadership and behaviors of conscious culture to groups of managers and administrators.
Virtual gatherings for peer managers and support teams are designed to…
Cost-effectively bring executive-level coaching and insights to frontline managers
Build camaraderie amongst peers (especially beneficial for remote managers)
Present opportunities to benchmark and problem-solve
Promote thinking more in terms of "we", rather than "me"
Develop a personal code of integrity that amplifies company values and mission
Our Team Programs
High-Potentials Group Coaching is a hybrid of coaching and peer learning designed to fast-track your company's next generation of senior leaders. Focus is on emotional intelligence, big-picture perspective, personal productivity, and life balance.
Team Unity Workshop Series is for a workgroup of administrators and front-line managers, intended to reduce barriers to cooperation, communication, and trust
Select a Team Coaching Program Below for More Information
High-Potentials Group Coaching
High-Potentials Group Coaching
"Managers light a fire under people; leaders light a fire in people." ― Kathy Austin
Promote from within is ancient wisdom. Companies that aren't cultivating leadership talent and rewarding up-and-comers for their commitment and achievement are sabotaging their own culture.
The High-Potentials Group Coaching program was created to prepare the next generation of senior leaders for success, geared especially for midlevel managers who have demonstrated commitment and drive but are short on emotional intelligence, inspiring presence, and trust-building skills.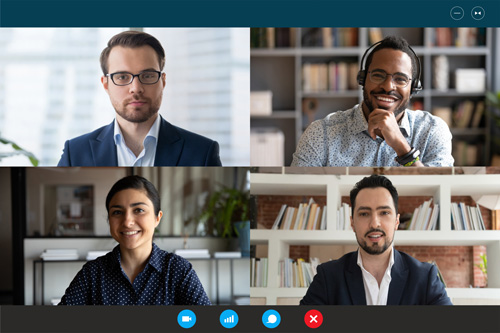 This is for your fast-risers who are…
Disrupting the workplace with emotional outbursts
Unreasonably demanding of themselves and others
Frustrated by team members who don't share their same high standards of excellence
Blaming others for their own underperformance, disappointment and disarray
Lacking an approach for creating a high-functioning culture within their team
Overworking and under-delegating
Neglecting family and personal wellbeing
Program graduates consistently…
Develop compassion for themselves and others
Learn to communicate authentically, without anger, blame or resentment
Reduce stress and frustration while increasing enjoyment and fulfilment in work
Generate esprit de corps and improve cooperation among peers
Instill personal and organizational accountability
Raise day-to-day awareness of and alignment with company values and mission
Improve life-balance while performing at a high level
Designed for 5 or 6 peer-level high-potential leaders within a company, this hybrid program is part 1-to-1 coaching and part peer support group (for sharing of information and resources, emotional support, and leadership team-building).
Here are a few comments from graduates of this unique and powerful program….
I didn't realize I was the problem…

"When I was first approached about the HP coaching program, I rolled my eyes and thought "Great now I am going to have to have to work even harder". Work was a full plate and life did not leave many moments to take a breath, let alone take a highly encouraged, practically mandated program. What I didn't realize before the program began was that I was so tied to my job that it literally had become my identity and my self-worth was attached to the success I had at work. There was animosity between myself and others as I was constantly getting frustrated, not knowing that the tone was set by me from the very beginning. I was working hard, harder than my bosses even wanted me to work, but my effectiveness was flawed and limited. My experience of the coaching program was that it raised my accountability, authenticity, and awareness to new levels. Malcolm did an excellent job of both challenging and encouraging me along the way with constructive guidance. Malcolm exemplified what it is to be impeccable. Malcolm also made me consciously aware of my words and how they had more power than I realized. I highly recommend this course to anyone who has the courage to say, I am not perfect, but I humbly embrace that with the goal towards improving and being more aware each day."
– M. Fitzgerald, General Manager

I was a dictator...

"Prior to the HP program, I really felt I had control over my role, my desires, and my attitude. I thought I knew it all and was a bit of a dictator. Because of this I felt like when my team made a mistake, I would have to clean it up and referred to it at times as baby sitting or firefighting. I felt exhausted by the end of the day and began not to enjoy the environment very much. I was spinning my wheels trying to find a way to inspire, rejuvenate, and build the team I myself was destroying. Malcolm took time to understand me as an individual while still creating a structure for the team to follow. He allowed us to share feedback consistently and challenged us to think differently or apply lessons learned towards our real time issues (personal or professional). I can only hope and strive to inspire individuals the way Malcolm and this program did for me."
– J. Caputo, Market Manager

Feeling out of control…

"Before this program I went through life controlled by time and controlled by work. And then one day something changed, things clicked. I started to see how I was allowing time to negatively affect me. As I went through this 18-month process I started to see things change as the world around me slowed down. From the tools I gained through this program and the implementation of them I started to see myself become happier and more productive in both my working and personal life. I started living in the moment! I would highly recommend this program to those that are looking to make themselves better and grow."
– C. Handlos, General Manager

I constantly doubted myself…

"From the very first coaching session, I realized it was not leadership training, in fact, wasn't training at all. It was a character-building program. The material that is covered and how it's covered made me view things in a completely different light. The biggest learning for me was the awareness of my gremlin, that's the doubt inside of me, it's the voice that keeps telling me why I can't do something. I've learned how to acknowledge its presence and also how to quiet it down, this has given me more confidence and it has changed how I present myself in all types of situations. Malcolm has become a great influence in my life, with his help, not only have I become a better leader, but I've become a better human being."
– B. Garcia, Talent Development Manager
Contact us now to discuss how this program can accelerate the capabilities of your next generation of senior leaders!
"The manager administers; the leader innovates. The manager has a short-range view; the leader has a long-range perspective. The manager asks how and when; the leader asks what and why. The manager has his eye on the bottom line; the leader has his eye on the horizon. The manager accepts the status quo; the leader challenges it." – Warren G. Bennis
Team Unity Workshop Series
Team Unity Workshop Series
"Trust is built when no one is looking." – Seth Godin
Finger pointing. Gossip. Unmet commitments… If this sounds like your team, read on.
Workgroups and support teams are comprised of people with different responsibilities, styles and personalities. While company goals and mission are a unifying influence, often people are driven by personal short-sighted motives and old habits.
This workshop series helps teams address:
Conflict and cliquishness
Consistently missed deadlines
Sabotaging of teammates
Withholding best efforts
A pattern of underserving customers (internal and external)
For excellent performance, team members must communicate effectively and trust each other. This workshop series raises self-awareness of beliefs and behaviors that unknowingly contribute to group dysfunction. Team members learn, from a seasoned leadership coach, practical lessons anchored in the basics of emotional intelligence. The program is interactive and uses participants' actual, real-business experiences as examples of how to apply the principles.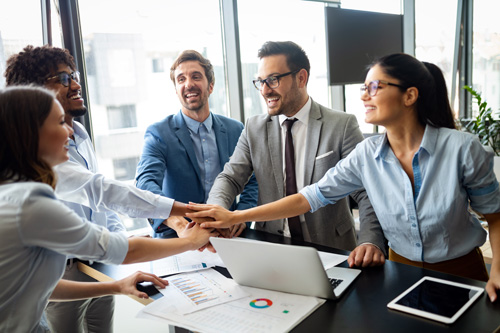 Intended outcomes:
Begin to build trustworthiness
Increase compassion and empathy
Build awareness of each person's own role and impact in the group
Increase respect and cooperation
Increase accountability
Learn basic requirements for effective communication and expectation management
Program format:
Facilitated virtual meetings
Up to 12 participants
Six (6) sessions, 60 minutes each, completed in a 60-day period
Assigned reading and exercises between sessions
Email support between sessions, for time-sensitive questions
Here are some comments previous participants have shared:
"One of my biggest takeaways from our time together was how to approach difficult situations with compassion while still being mindful of the ultimate business objective at hand. Even when an unplanned inconvenience presents itself, I'm able to thoughtfully work towards a solution without getting bogged down by an unnecessary emotional response. I am also much more at ease when having uncomfortable conversations. This has spread throughout my team, where communication between individuals has improved and the overall atmosphere is much lighter."
– Alex P., Market General Manager

"Thank you so much for helping me see clearer by providing great tools, knowledge, and wisdom to be able to continuously evolve."
– M. Castellanos, HR Manager
Start spreading the seeds of conscious culture throughout the ranks today. To learn more or to schedule your workshop series, contact us here.
"Trust is like the air we breathe – when it's present, nobody really notices; when it's absent, everybody notices." – Warren Buffett