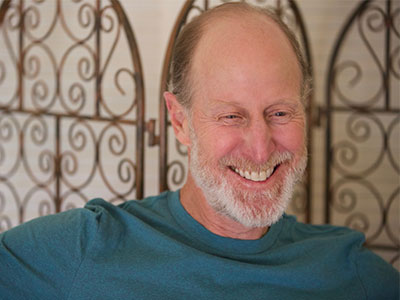 Hi, I'm Malcolm, and I'm a business and leadership coach. "What is that?" you may be asking yourself and "how did you become one?" I'll keep it brief. Thank me later.
I came into the world of coaching the same way I came into the world itself – kicking and screaming. Sometimes life does that. It pulled me into a role I never considered, towards a calling I never imagined – or wanted. Then one day I woke up and realized I was exactly where I was supposed to be.
Early in my careers – both as a professional tennis player and a business builder – my focus was guided by conventional wisdom on how to achieve success: play by the rules and outwork the competition. I followed that wisdom and I became, by most measures, successful. But something was missing. I felt unfulfilled, despite my achievements. I eventually learned that while hard work and adherence to the "rules" can generate success, the success is fleeting because the guidance is incomplete. A bit like wearing shoelaces as a bathing suit – it just doesn't cover enough of what really matters.
After experiencing some painful but necessary life lessons, and doing some serious soul searching, I discovered new life guidance that ultimately drove me to where I am today:
Goals that are aligned with a higher purpose (more than just making money or impressing people) are the most rewarding – financially, emotionally and spiritually.
Updating longstanding beliefs and behavior patterns – even the ones that seem most sacred – opens the door to better results.
Having fun at work isn't a diversion of energy – it's a source of energy…and creativity… and motivation!
Integrating these guiding principles into my life changed everything. I found fulfillment, I found spiritual calmness, I found a new direction and I found myself. My outlook on life was so profoundly changed that I knew I had to help others find their path as well. I found my calling, as they say.
Today, I coach business leaders and others who, in many cases, have slogged the same winding path of dissatisfaction that I once did. These leaders are people who have demonstrated talent and the ability to create value for their organizations – yet seem to continuously attract conflict, disarray and discontent. I feel their pain, because I have been there and done that. There is an unbearably high cost to avoiding one's true calling. And that calling doesn't necessarily mean a new profession. A calling can be woven into the fabric of daily life – if one is open, honest and ready for change.
I would love to help you, your leader or leadership team to become a source of inspiration, conscious leadership and organizational effectiveness. I only require that you be open to a new approach to effective leadership and personal fulfilment.
- Malcolm