"My business life and my personal life are better. I don't always understand how it happens, but it consistently does, so long as I keep an open mind to Malcolm's process." – K. Snoke, CEO and serial entrepreneur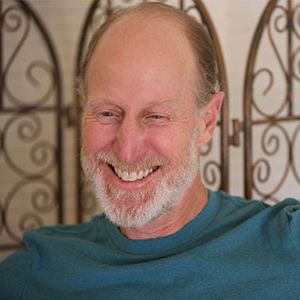 Have you reached a point where it's time to redefine success, or reconfigure your means to achieve it?
You're in the right place if…
You believe as I do, that business has unlimited potential to elevate humanity and benefit the planet
You behave as I do, treating employees and other stakeholders with genuine caring and a win-win approach
You think as I do, committed to continuous improvement and greater wisdom
You feel as I did, disappointed and frustrated that the business isn't more successful and work more fulfilling
Yes to these questions mean we're on the same wavelength and that my abilities and programs may be well-suited to your needs. Read on, to know more about my story and approach to leadership development and life enhancement. Or, if you're ready for action, see if my Services speak to you.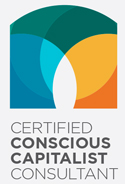 Certified Conscious Capitalism Consultant
Malcolm Avner is certified by Conscious Capitalism, Inc. as an accomplished developer of conscious leaders and catalyst for purpose-driven culture.
Conscious Capitalism is an approach to business based on the idea that working in alignment with a higher purpose (more than just making money) is actually the surest way to build the long-term value of a company and have a positive impact on all stakeholders.
What I Do
My coaching and development programs unleash potential by raising conscious leadership and inspiring leaders to greater success and meaningful impact – for themselves and their organizations.
How I Got Here
I came into the world of leadership coaching the same way I came into the world itself – kicking and screaming. Sometimes, life does that. I was drawn into a role I never considered, towards a calling I never imagined.
Early in my careers – both as a professional athlete and a business builder – my focus was guided by conventional wisdom on how to achieve success: do it on my own; follow the rules; and outwork the competition. I followed that guidance and, by most measures, found success. But something was missing….a sense of meaningful impact. I felt unfulfilled, despite my achievements.
I eventually realized that while hard work and following the rules can generate success, the success is fleeting because the guidance is incomplete. A bit like wearing shoelaces as a bathing suit – it just doesn't cover enough of what really matters.
After experiencing some painful but necessary life lessons, and doing some serious soul searching, I discovered new life guidance that led me to where I am today:
Ultimately, endeavors that are aligned with a higher purpose (more than just making money or impressing people) are the most rewarding – financially, emotionally and spiritually
Updating longstanding beliefs and behavior patterns – even the ones that seem most sacred –opens the door to better results
Having fun at work isn't a diversion of energy – it's a source of energy…and creativity… and motivation!
Integrating these guiding principles into my work changed everything. I found gratification, meaning, and clarity. These learnings brought even greater success, and more importantly, greater joy and satisfaction. My outlook was so profoundly changed that I knew I had to help others find their path as well. I had found my calling.
After years of seeking and resisting, I came to embrace that my greatest gift was helping others make the most of their gifts.
Today, I coach business leaders who, like me, followed conventional thinking and found themselves dissatisfied with the results. If you have demonstrated talent and ability to create value for your organization, yet feel thwarted by conflict, disarray and discontent, I feel your pain.
From my learning journey, I have distilled the most impactful knowledge and practices that enabled me to overcome underperformance and frustration – and embrace change. This hard-earned awareness is the essence of my programs and the basis for building a conscious business. The intuitive and practical application of this wisdom is my "secret sauce" for empowering leaders to perform to their potential.
A life-changing epiphany isn't required to dramatically improve your status quo. In fact, the hallmark of a conscious leader is embracing personal and organizational growth as a daily practice, not a one-off change in direction. What's more, following your calling doesn't necessarily mean a different job or company. Your calling may be accessible in your current circumstances – if you are open, honest and committed to a higher purpose.
If you're the kind of leader who:
Would rather inspire than dictate
Wants to feel fulfilled by work rather than just get through the day
Seeks to reduce mundane routines and do more to grow your people and expand your business
AND...If you're inspired by the promise of a conscious business to deliver…
Greater profitability and company value over time
Industry-leading customer service
Fulfilling work and
Meaningful impact…
All that's required of you and your leadership team to become a source of inspiration and organizational high performance is being open to a new approach to leading and relating, and a willingness to act accordingly.
Reach out now to discuss what it will take to overcome your obstacles to living and performing to your potential, or browse Services for a solution that fits.
Here are comments from some clients who've benefited from these distinctive programs…
"Unlike many other business coaches I have known, Malcolm doesn't just treat the symptoms of the business issues you may be facing, he gets to the root of the problem. His intuitive sense combined with deep business knowledge allows him to see what the problems really are - resulting in long term impact, not just short-term results. I highly recommend Malcolm to help you break through barriers you and your business may be experiencing."
– H. Hutchison, Chief Marketing Officer

"Malcolm's coaching has made a huge difference in my life. He was incredibly skilled at asking tough questions that helped me see things from a different perspective. I am a much better communicator and better foresee the repercussions of my words and actions. The tools I learned will be helpful for the rest of my life and career."
– A. Mele, VP

"I am very thankful that we have partnered with Malcolm, as our business culture is very relationship-based. He has many years of coaching and training experience in varied topics, which gives him a unique perspective that I think is valuable to any company. His personality, along with the knowledge he shares, exemplifies our culture."
– C. Uelen, Director of Employee Development
To stay connected to Malcolm and receive occasional nuggets of business-and-life-enhancing insights and resources, subscribe here.
"…Conscious businesses are galvanized by higher purposes that serve, align, and integrate the interests of all their major stakeholders. Their higher state of consciousness makes visible to them the interdependencies that exist across all stakeholders, allowing them to discover and harvest synergies from situations that otherwise seem replete with trade-offs. They have conscious leaders who are driven by service to the company's purpose, all the people the business touches, and the planet we all share together. Conscious businesses have trusting, authentic, innovative and caring cultures that make working there a source of both personal growth and professional fulfillment. …" – Excerpt from the Conscious Capitalism Credo