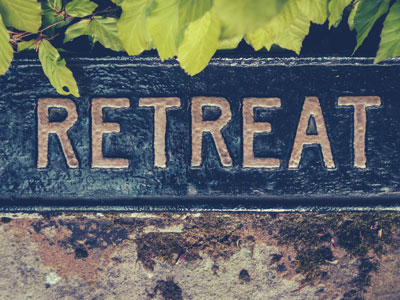 A specially designed adventure for individuals, partners or management teams. Its purpose is to provide a challenging, fun and powerful experience designed to help you receive insight and clarify direction.
Retreats come in various forms and can be customized to your specific aims and conditions.
A retreat may be your ideal vehicle, if you seek to…
Shake-up stagnant thinking that accompanies daily routines
Stimulate creativity through connection to nature, art or new experiences
Reorient perspective to reveal hidden guidance
Recharge through rest and disconnecting from everyday demands
Reinvigorate through recreation and lighthearted moments
Reintegrate with key people, values and a higher purpose
Types of Retreats
Individual Experiences
Daylong coaching intensive – to address a chronic issue or complex emergency
"Vision quest" – designed to find direction through an immersive connection to nature
Guided sabbatical – to recuperate, recharge and reorient
---
Corporate and Team Retreats
Daylong coaching intensive – create a unified approach for problem solving and company growth
2-day offsite – for strategic planning or alignment of values, vision and mission
---
Self-Guided Programs
In addition to facilitated retreats, Malcolm offers self-guided programs that provide instructions and guidelines for a self-administered dive into your own journey of exploration, introspection and growth.
"Whether you need re-booting, guidance, insight, awareness or motivation; Malcolm has a way of bringing out your best and bringing you to a higher level of self-awareness and ultimately, success."
– John Lehmann, CEO, Uplifteam